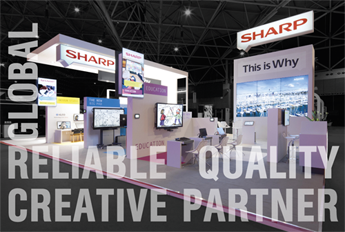 Exposé does know how to manage the process of a creative brief towards e.g. the install of an exhibition stand or the print of new panels for your portable display. We do know that designing is more than drawing a nice picture and therefore include the primary objectives of our clients when deciding to exhibit or choosing for another message on your portable display.
These objectives, combined with the customers branding and corporate identity, will have to be translated in 2D and 3D communication that attracts audiences all over the world.
Does this approach cost money? Yes it does, but less than money spend without taking all this in to consideration!